Current Version: v0.0.01A
Alpha version
Changelogs to come
Version Progress
Changes for
v0.02.0A
||||||||||||||||
||||
[
●
] [general]
|
|||||||||||||||||||
[
●
] [Heroes]
||||||||||||||||||||
[
●
] [Items]
||||||||||||||||||||
[
●
] [Bugs]
|||||||||||||||
|||||
[
●
] [Total]
im just gona put all the development on the map here i guess...
first update - size of the base?
Spoiler:

so im working on making the map bigger... cause i should really do that before i do to much else so i have the right size of stuff to work with... im wondering if the base is too big maby? ive attached a picture of the new base size and i wanna know if its ok?

in the picture, you can see the new size of the map, as well as the impiral's base... you can see the relative size of the old map, cause it still has all the trees and lanes and stuf... so, is it big enough? is the imperial base to big? (check spoiler)
second update - how does it look?
Spoiler:
third update - rune spots?
Spoiler:
fourth update - finish product
so im done! i hope
im pretty happy with it.. considering my less that amazing terraining skills...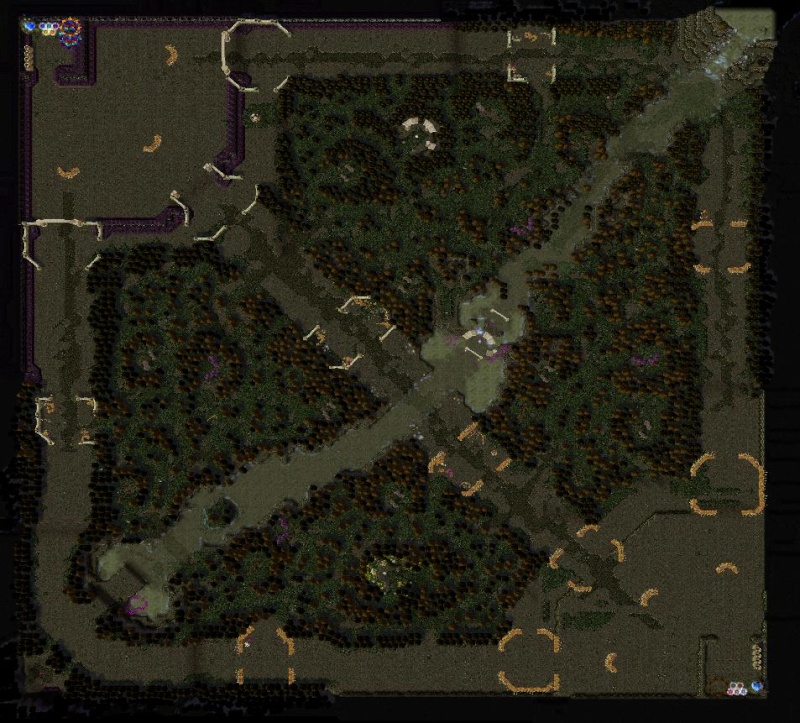 Last edited by Grass Hopper on Thu May 21, 2009 6:58 pm; edited 2 times in total
cute
looks better already

Epyon.

Space Marine





Posts

: 45


Join date

: 2009-05-10


Age

: 30


Location

: PA,US



so ive got the top half of the forrest done
Looks sweet, but I confuse myself comparing the maps.
if you look at the big open paths on the bottom half, those are the old lanes... so in effect, i made it an entire lane bigger
Looks like It'll be fun when I get ungrounded, I just sneak onto the forums right now.
lol damn
what did u do >
lol
well the map is done and im almost done makng my changes to release a new version...
Hopefully the you know what will be in it.
Similar topics
---
Permissions in this forum:
You
cannot
reply to topics in this forum